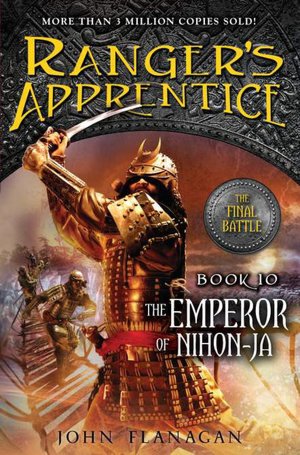 So I just finished the last book in the
Ranger's Apprentice
series by John Flanagan.
The Emperor of Nihon-Ja
is book 10 in the series. I was sad to see this series end, but Flanagan came out with another book about the series
The Ranger's Apprentice: The Lost Stories
which my kids have read and tell me it is very good. That is next on my list to read. I have loved this series. It was exciting, clean, interesting, with a tiny touch of romance, funny, and very entertaining. My husband, and my 14, 11, and 9 year old girls have read the whole series also and all give glowing reports. I can't' wait until my little boy is old enough to read them because I would really say this is a good series for boys, and I know he will love them too.